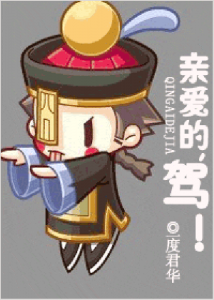 Author:一度君华
Chapters: 70
Summary:
The greatest trial for love is time. The ultimate test for any relationship is whether or not time can change the feelings of a person. Honey, Let's Go! enables us to view a different angle of love, its power and its limits.
The story told the tale of Qiao-er and a strange vampire. Sleeping next to such a horrifying being everyday, what happen if she falls in love with it?
All she can think about is him, about the short lifespan of humans and the immortality of vampires. The girl is not very bright, and her thoughts have always been slow. The vampire have been cultivating for a thousand years. Where is the end for their romance? Could there really exist a path of escape for the both of them?

Honey, Let's Go is the tale of love between worlds. Could they stay together forever more or will they be forced apart, doomed to eternally search for each other from one life to the next?
What you need to know:
A mentally handicapped young girl was kidnapped by evil Daoist priests to feed a Chinese Jumping Vampire. An uncomfortable, weird and most likely extremely offensive romance blossoms. This novel was so popular they published real physical copies of it, and marketed as an epic romance fantasy. If you ever needed to know how Chinese would improve Twilight, here is your answer.